Digital Marketing Agencies New York
Discover the best digital marketing agencies in New York City, USA

Dot Com Infoway
SEO, Link Building
90 Lasalle Street, #4FNew York
Dot Com Infoway is an Internet marketing company providing expert online marketing solutions to maximize your ROI. Our experts provide website optimization solutions and consultation to help you reach your target audience.

RustyBrick
SEO
250 West Nyack Road,, Suite 200
RustyBrick is a New York Web service firm specializing in customized online technology that helps companies decrease costs and increase sales.

SEO Image
SEO
115 E 57th St, NY 10022, United States
SEO Image, Inc. is a New York-based SEO firm. A premiere high-end SEO company based in Manhattan with offices on Long Island.

Vector Media Group
SEO
18 West 21st St, 8th Floor , New York, NY 10010, United States
Vector Media Group is an award-winning digital agency located in NYC. Our full-service agency specializes in web development, design & branding, and digital marketing.

Elite SEM
SEO
142 W. 36th Street 11th Floor New York, NY 10081 United States
Elite SEM is an award-winning digital marketing agency specializing in paid search, SEO, CRO, shopping, performance display and paid social.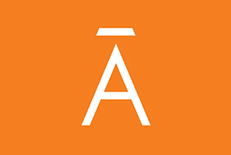 Inovat
SEO
106 W 32nd Street, 2nd Floor
We're Inovat, a small and mighty digital agency We help courageous brands take on colossal challenges and competitors by treating them less like clients and more like partners.

Kraus Marketing
SEO
315 W 36th St,, New York, NY 10018, United States
At Kraus Marketing we combine great ideas with lots of hard work and an experienced project management process.

eMagid
SEO
247 West 38th Street, Suite #608, New York City, NY 10018, USA
eMagid extend the capabilities of businesses and help them scale by producing distinctly better and more innovative technology and design experiences.

The Web Empire
SEO
22-23 35th Street #201, Queens, New York 11105, United States
The Web Empire aim is not only to help our clients overcome these obstacles, but to provide them with the greatest ROI possible.

ORAIKO
SEO
11 Broadway #1051, New York, NY 10004, United States
ORAIKO offers a host of Internet services including custom web design, impactful eCommerce web development, mobile application creation, and more, using advanced backend database structure.