Best Reputation Management Companies
Build and manage your brand's reputation through specialized strategies from these top SEO firms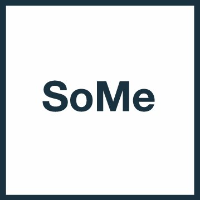 SoMe
Social Media Marketing
73 W Monroe St #301, Chicago,
SoMe is a team of professionals with expertise in digital marketing collaborating together to create the most innovative campaigns for your business.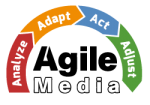 Agile Media
SEO Reputation
Constantin Tanase, 13, Bucharest 021937, Romania
Agile Media is an Online Maketing Agency offering servicies like SEO, PPC, SMM, ORM, Link Building and more.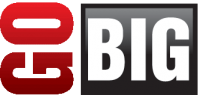 Go Big LA
SEO Reputation
3236 Bennett Drive Los Angeles, CA 90068, USA
Go Big L.A. specializes in premium web design, development & digital marketing solutions for the future Fortune 500. From mobile-responsive WordPress sites to search engine promotion, we deliver proven results.

RepEquity
SEO Reputation
1211 Connecticut Avenue NW, Suite 400, Washington, DC 20036, USA
An award-winning online brand management company specializing in search, reputation management, social media and more.

Charu Interactive
SEO Reputation
1765 N. Elston Ave, Chicago, IL 60642, USA
Charu Interactive is a full service digital marketing firm based in Chicago that produces creative and search engine friendly websites, custom content marketing, and unique online branding for complete web presence.  

Mediaura
SEO Reputation
360 Spring St., Jeffersonville, IN 47130, USA
Award winning digital agency specializing in web and mobile development, SEO, PPC, content marketing, social media management, and more.

Innvio
SEO Reputation
10624 S. Eastern Ave. Ste. A #329, Henderson NV 89052, USA
Innvio is a full service internet marketing firm that specializes in search engine optimization, pay per click management, social media, reputation management, web design, and mobile app development.

SeeThrough Web
SEO Reputation
222 Islington Ave, Suite 219, Toronto, Ontario, Canada, M8V 3W7
SeeThrough Web is a Toronto based website design, development and promotions firm. Our client base includes direct corporate clients as well as marketing & design agencies and consultants.

SocialPulsar Inc
SEO Reputation
388 Market St Suite 1300, San Francisco, CA 94111, USA
Social Media Marketing & Online Reputation Monitoring Platform for Small and Medium Business

Sweans Technologies
SEO Reputation
501 Silverside Rd, Suite 105, Wilmington, DE 19809 USA
Sweans is a creative digital marketing agency empowering businesses with building online reputation and managing the same with outstanding solutions.