Best Social Media Marketing Companies
Are you in need of an SEO firm to help promote and boost your online presence through effective social media campaigns? Find the best Social Media Marketing companies in the world here.

Shoreline Media Marketing
Local SEO
658 Cookman Ave #18, Asbury Park,
Shoreline Media Marketing is a company built on honesty, quality and trust that understands the importance of these factors and how to achieve them in a way that works best for you.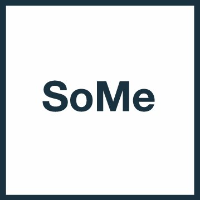 SoMe
Social Media Marketing
73 W Monroe St #301, Chicago,
SoMe is a team of professionals with expertise in digital marketing collaborating together to create the most innovative campaigns for your business.

Wisdek Corp
Social Media Marketing
180 Brodie Dr Unit 5, Richmond Hill, ON L4B 3K8, Canada
Wisdek Corp is full service Toronto based Web Design Agency, SEO and Internet Marketing Company offering business solutions for SEO and Web Design in Toronto.
Markitors
Social Media Marketing
7340 East Main Street Suite 220 Scottsdale, AZ 85251 United States
Markitors is a full service digital marketing company that offers internet marketing services including SEO, Email, Social, PPC and Website Development.
Media Junkies
Social Media Marketing
194 varsity parade Varsity Lakes,QLD 4227 Australia
Media Junkies are an best digital marketing experts, We're Forward Thinking and Results Focused Strategists.

Bam Creative
Social Media Marketing
Suite 3, 385 Newcastle Street, Northbridge WA 6003, Australia
Bam Creative is an award winning Perth digital marketing and website design agency. We consult and create engaging digital campaigns for Australian brands

Epik Digital
Social Media Marketing
Level 2, 765 Glenferrie Road, Hawthorn VIC 3122
Epik Digital are a Melbourne Digital Agency specialising in the production of holistic Search, Design and Social Media Marketing solutions.

Rocket Marketing and Design
Social Media Marketing
11980 SW 144th Ct. Suite 105Miami, Florida 33186 United States
At Rocket Marketing and Design we value our clients and strive off of providing you with the best personal attention for your company's needs.

Wheel Media
Social Media Marketing
901 Mission St Suite 105 San Francisco, CA 94103 United States
Wheel Media based in San Francisco Bay Area offers affordable web design, email marketing and search engine optimization solutions for small businesses.

Noisy Little Monkey
Social Media Marketing
C/O Aardman, Gas Ferry Road, Bristol BS1 6UN, United Kingdom
Noise Little Monkey the Search Engine Optimisation and Social Media agency based on Bristol. We'll help you unlock your potential online.