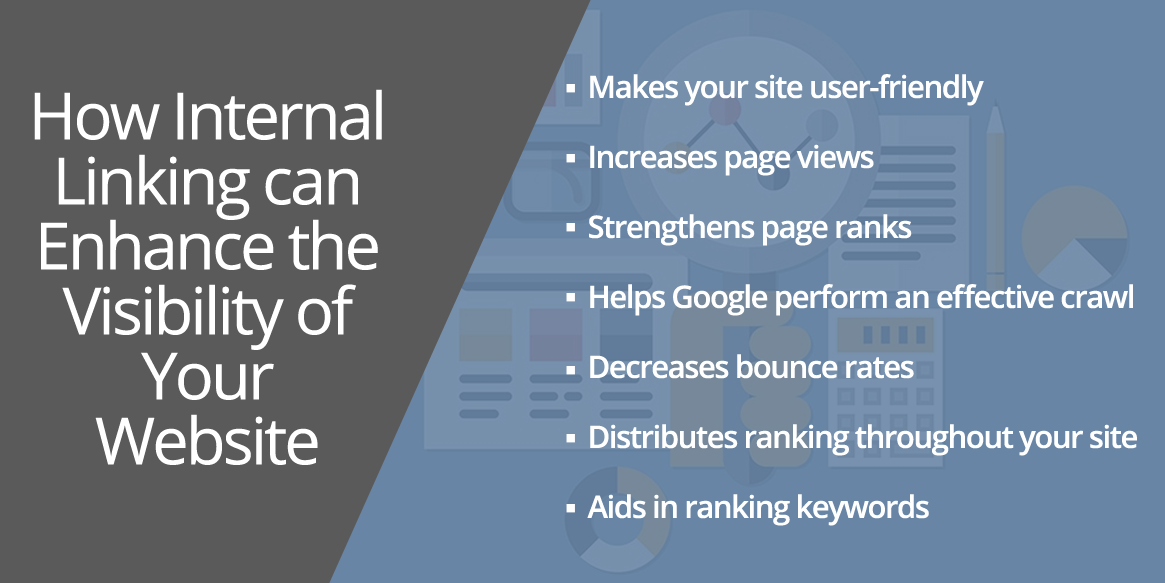 Google loves inbound links, but it has never hated internal links! Internal link building is one of the most underrated practices in search engine optimization. In most businesses, weightage given to acquiring links from outside (inbound) has never been given to the links within your website. Internal links are any links that directs you to a page that is in the same domain as the current page. It can be the site's menu links or links within content such as hyperlinks. They can be a game changer in enhancing your site's visibility.
Here are some advantages of following an internal link building strategy, which can in turn, boost your website's impact on the search engine.
1) Makes your site user-friendly
You can have hundreds of pages within your website. But, they mean less if they are improperly structured. For any user, a seamless navigation within the pages of your website is a plus. Proper internal linking can do every bit to provide your users with an effective experience. This can create a good impact on customers, thereby drawing them to your site and increasing your business' online influence.
2) Increases page views
As these links are interconnected, a proper link building strategy can take visitors to other pages in the website, resulting in increased views per page. Most pages go either unnoticed or unread due to a poor hierarchy. A site should clearly depict the hierarchy of the website to the visitors and this comes only with a proper link building strategy.
3) Strengthens page ranks
As already known, backlinks are crucial for a website's rankings. An effective page, with respect to internal linking, passes the link juice it gets from the external link to its internal links. This results in a surge in organic search traffic.
4) Helps Google perform an effective crawl
In the current era, all your efforts can go in vain, if your site is not Google-friendly. Internal links within content can help Google index pages more efficiently, which may have a low authority. Every internal link is a power option to increase the visibility of pages in your website.
5) Decreases bounce rates
Drawing users towards your website is indeed the first goal of your marketing strategy. However, to entice the customer to stay in your website and increase the overall time spent is the ultimate aim. Internal links direct customers to other links, thereby decreasing the bounce rates. The more you provide your user with further navigation and reading options, the more it will result in boosting your brand's rank in the search results.
6) Distributes ranking throughout your site
As you link high authority pages of your website to the low authority pages, it can strike a balance between high and low rankings. This can increase the visibility of the site as a whole.
7) Aids in ranking keywords
If you are looking to rank a keyword in your website, you can include them as anchor text and link to the relevant page. This will enhance the strength of that particular keyword.
Too much of anything is never a good thing! The same is true of internal linking as well. Practice good link building and see your brand reach new heights in search engine results!